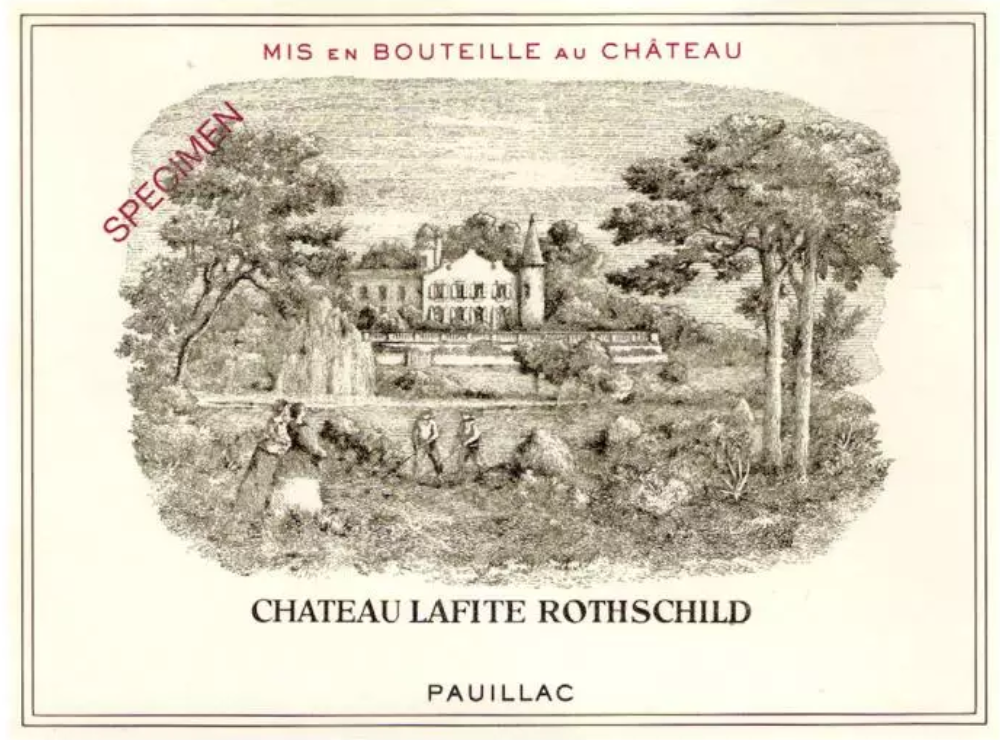 Ch. Lafite Rothschild label (SPECIMEN notice is presumably to protect against fraud) DJ Khaled was gifted birth year Bordeaux.
DJ Khaled's brother gave him the best gift ever; a 'birth year' bottle of 1975 Château Lafite Rothschild, which he took some time to share via SnapChat tonight. Undoubtedly iconic, Château Lafite Rothschild is known to be one of the best producers in Bordeaux, and is one of the original First Growth wines of the 1855 Classification.
One of the world's most expensive wines, Château Lafite Rothschild has been owned by the Rothschild family since the 19th century, although has been producing wine since the early 1200's.
The wine is made within the village of Pauillac, which is situated within the Medoc region in Northwest Bordeaux. Of their flagship wine, their first growth bottling is usually over 15,000 cases, and usually is a blend containing Cabernet Sauvignon, Merlot, Cabernet Franc, and Petit Verdot, although this does change on occasion.
The 1975 was a warmer one in Pauillac, and it definitely shows on the fruit maturity and characteristics. Across bordeaux, this warmth created an inconsistent result, with raisin like aromas and earthy characteristics on a smoother-style texture.
The wines could definitely benefit from a nice long decant, and with such rustic tannins are not for the faint of heart. While plenty of women can be heard yelling at the WE DA BEST DJ, it would probably be best if they stopped moving around that bottle so much, left it in a cool dark place on it's side for a week or two at minimum, and open that baby up for maximum enjoyment before 2025 or so.
We do have to mention though; a pro-tip when you're buying a fun vintage bottle from the past? Follow the great DJ Khaled's advice and buy 'ANOTHER ONE' so you can pop the cork now and experience the wine, and maybe another one for later.
If you want to drink like the king, you're have to drop a few stacks, with half bottles available via auction starting around $300. Hey, it's a steal for a piece of history, with the incredible 76's and 77's in much lower supply at a much higher price!
Happy birthday, Father of Asahd! Cheers.
-B
Please follow and like us: